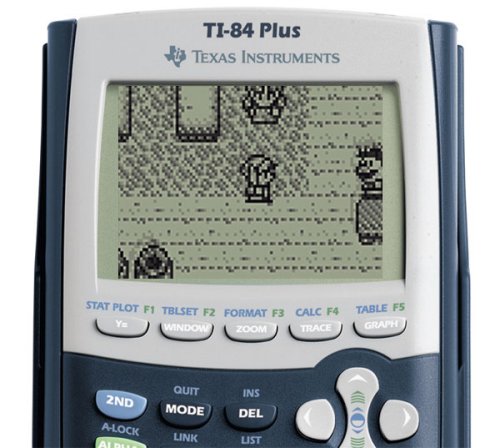 Are you a fan of Texas Instruments' graphing calculators? Well, now the TI-83+SE, TI-84+ and TI-84+SE calculators can do more than make calculations. Now they can play Nintendo Game Boy games thanks to Brendan Fletcher's emulator known as TI-Boy SE.
It runs on TI's Z-80 based graphing calculators thanks to similarities between the CPUs of the two systems. The emulator includes three zoom modes, two sprite tracking modes, grayscale or black-and-white palettes, two-channel sound and even the ability to save and load games. For now, only Tetris, Zelda: Link's Awakening and Kirby and homebrew titles are supported, but I'm sure it will get better.

Pretty cool nerd way to enjoy some old games.
calculator, emulator, game boy, Ti-84, Ti-boy