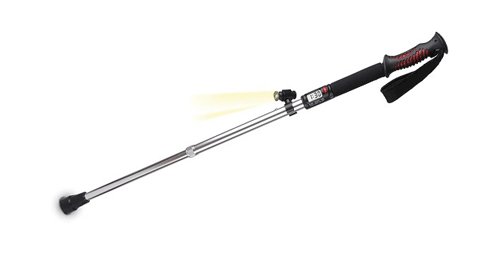 Just because you use a walking stick it doesn't mean that you can't get in on the whole pedometer thing and count your steps. The Pedomostick from Hammacher Schlemmer is like a regular walking stick, but with an integrated pedometer that will count every step you take.
It will calculate the calories you've burned and it will measure the distance and time you've walked. That's not all. It also comes with a built-in LCD in the handle to display all of those stats. Oh and there's also an LED flashlight mounted in the shaft to light your way at night.

It will give you eight different heights for optimal comfort. All for $99.95.
cane, LED, pedometer, Pedomostick, Walking stick