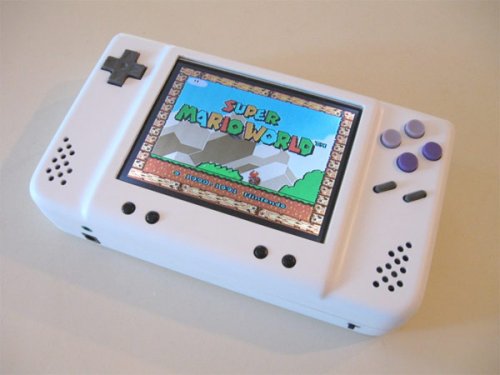 Check out this portable SNES mod from modder Marshall from the Ben Heck forums, the Supertendo. It looks so polished it could fool you into thinking that it's mass produced. This portable SNES mod features a 5 inch LCD screen, speakers and even a headphone jack,
The cartridge even fits flush with the top of the unit. All mods should aspire to look this good. It even looks comfortable to play. Even the wiring inside is a sight to behold. Well done Marshall.

For more info head over to Marshall's website Supertendo for full details on the build.
DIY, hack, mod, portable, SNES, Supertendo