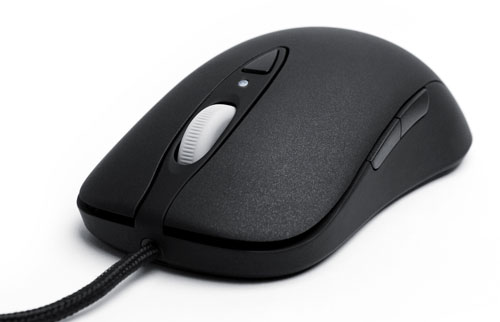 If you like to play games, odds are you long ago retired that junk mouse that come with your computer and opted for a gaming mouse. If you haven't, what's wrong with you? That 800 dpi mouse that shipped with your computer isn't up to gaming whether you realize it or not.
SteelSeries has announced a new mouse for gamers called the Xai laser gaming mouse. The mouse is designed with a shape, size, and weight to help gamers get an advantage over their competition. The mouse was designed in cooperation with pro gamers says SteelSeries.
The mouse has a sensor capable of 10.8 megapixels per second or imaging and can process 12,000 frames per second at 5,001 CPI. That means that the mouse will accurately track at up to 150 inches per second. Other features include an ambidextrous shape, seven programmable buttons, fully configurable LCD system and a plug and play design.
Gaming Mouse, SteelSeries