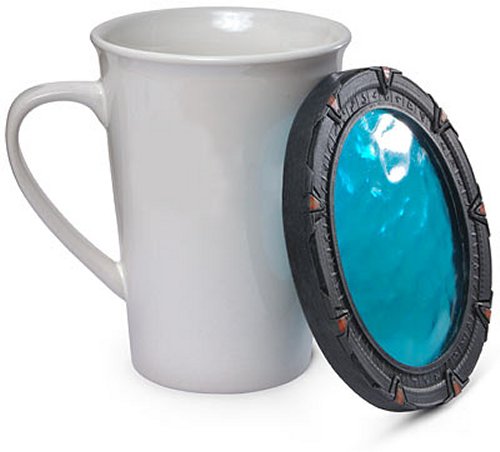 Are you looking for a way to nerd up your coffee table? These Stargate coasters should help. Just set your drink down on one and pretend that it just got transported to the far reaches of the universe via a wormhole.
Each measures 4.57″ in diameter. A set of four will cost you a shocking $29.99. At least they have felt-feet to keep your tabletop unscratched. Just don't be surprised if some Egyptian dude on a far away planet ends up with your Iced Tea.

Who knows, you may get some drinks showing up on your end as well.
coasters, drink, geek, Sci-Fi, Stargate