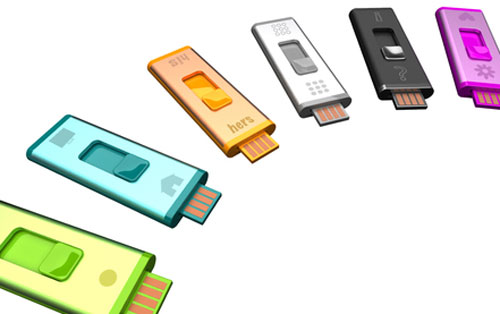 On your typical flash drive, you can always add new folders inside the drive to segregate your data. For some users that really want to keep work and home separate folders may not be good enough.
For this type of users the new Split Stick may be perfect .The device is a double-sided flash drive that is more like two drives grafted on to the end of each other. The drive has one USB connector and a switch that changes between one 2GB flash device or the other.
The drive has a total of 4GB of storage and it is available for pre-order now at $19.99. There are several different colors available along with differed denotations for the drive selector. You can choose whatever version matches your personality.
flash drive, Quirky