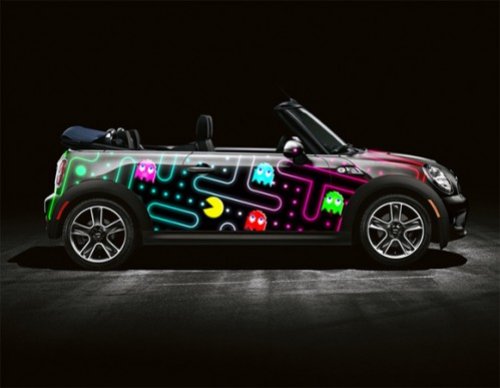 Pimping your ride with new shocks, struts, and a more powerful engine is all well and good, but if it can't get by on looks alone what's the point? These art cars are real lookers. These mini Coopers put the geek on the street my brotha.
Who wouldn't love a Pac-man and Space Invaders themed car? These beauties were designed by Matt W. Moore, who clearly has a love of retro arcade games. This Pac-Man version is the best. Click through to see the Space Invaders car, which also rocks my geek socks.

Matt Moore, you the man!
80s, Arcade, art, Cars, mini cooper, Pac Man, retro, Space Invaders