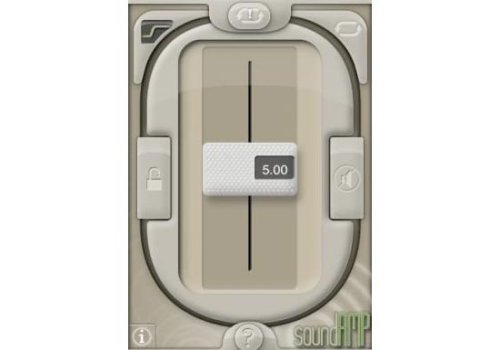 I would have to say that the number one reason for the iPhone's dominance is the sheer usefulness that the apps provide. And here's another useful trick that the iPhone has up it's sleeve: You can use it as a hearing aid.
The $10 SoundAMP app lets you use the iPhone to enhance the sounds around you. CNET's Rick Broida spent some time with the SoundAMP and he says that all you do is fire up SoundAMP and plug in a pair of earphones, then just raise or lower the oversize slider until you get the volume you want. Apparently it even has a kind of "audio DVR" feature that lets you replay the last 5 or 30 seconds of a conversation just by tapping an onscreen button.

Will it replace hearing aids? Probably not, but it could be a genuinely useful tool for some people.
app, hearing aid, iPhone, SoundAMP