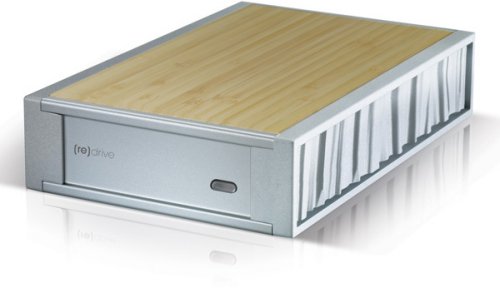 SimpleTech wants to please tree-huggers everywhere while stealing Panda food for their latest, the [re]Drive, a 500GB external hard drive that's ensconced in recyclable aluminum, and "renewable, naturally grown bamboo." Poor pandas. What will they eat if we keep using their food in tech?
Interestingly the aluminum and bamboo enclosure acts like a heat sink, so much so that there's no need for an internal fan, which saves power. But somewhere, a panda cries out in hunger.

Will no one think of the pandas?
bamboo, External Hard Drive, SimpleTech, [re]drive