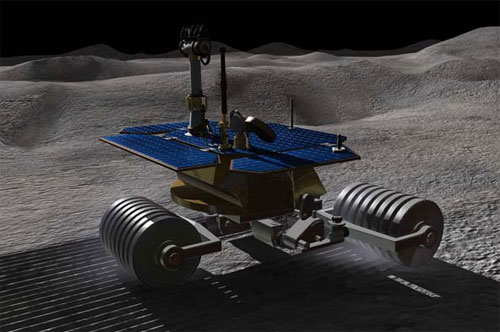 I know this is a hoax, exactly what the ultimate motive of the hoax is I am curious to find out. A company called Moon Publicity has issued a press release today claiming to have new technology that will allow companies to write advertising on the moon.
The ads would be written by robots using what the company called shadow shaping technology that amounts to rovers with grooved wheels making lines. The company says that the ads will be viewable from anywhere on Earth forever.
The firm says that it will start taking bids from accredited investors and companies today for one of the 44 lunar regions that are publicly available. Bids start as low as $46,000 and will be accepted until October 20, 2009. I expect we will hear what this is really all about in the next few days.
moon, Robots