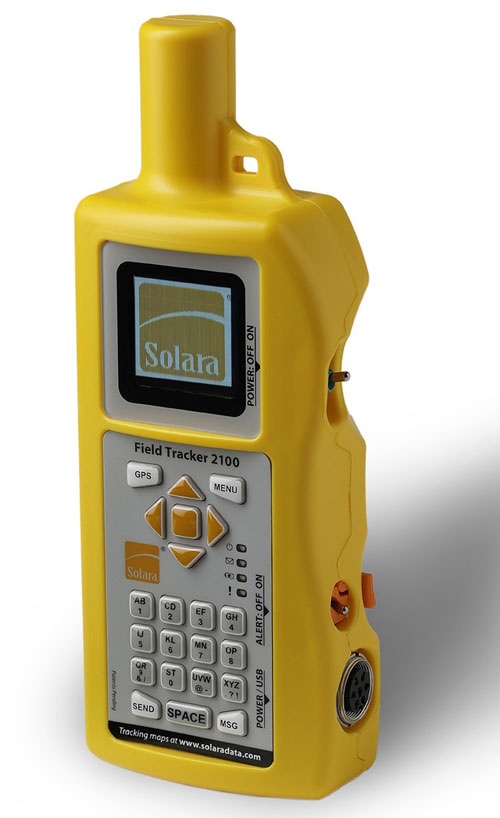 I know a few people that can't go without their phone or sending a text message for a few minutes without nearly go into full panic mode when in an area without service. These same folks would want a text messaging device rather than food if stuck on a deserted island.
For the globetrotting fan of text messaging and two-way communications a company called Solara has announced a new 2-way handheld interactive satellite text messaging device. The unit has a screen that lets users read and write text messages that can be sent and received from anywhere on the planet.
Other features of the Field Tracker 2100 include automatic position reporting, bidirectional text messaging, GPS, and a 2-way emergency alert notification system. The device also has power management features that will enable it to run for days or weeks.
satellite phone