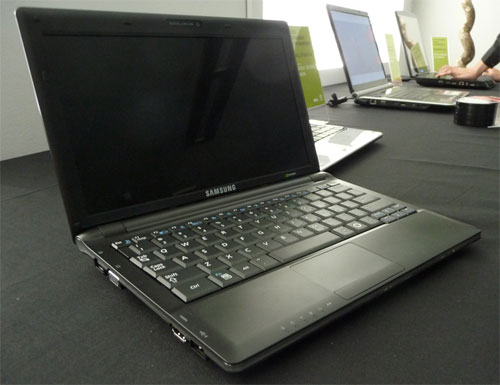 Since January when the Ion platform from NVIDIA first launched, not many netbooks or nettops have taken advantage of the HD capable platform that crams a 9400M GPU into the netbook chassis. A few machines have trickled onto the market using Ion but not as many as NVIDIA had hoped.
NVIDIA has confirmed that Samsung will be launching an Ion-powered netbook model soon. The GPU maker won't confirm details like model, specs, or pricing other to say its Ion platform is being used.
A betting man could wager that the Samsung netbook will run Windows XP, an Intel N280 CPU, 160GB of storage, and 1GB of RAM. The screen size could be 10-inch, but an 11-inch with HD resolution would make more sense.
ION, Netbook, Samsung