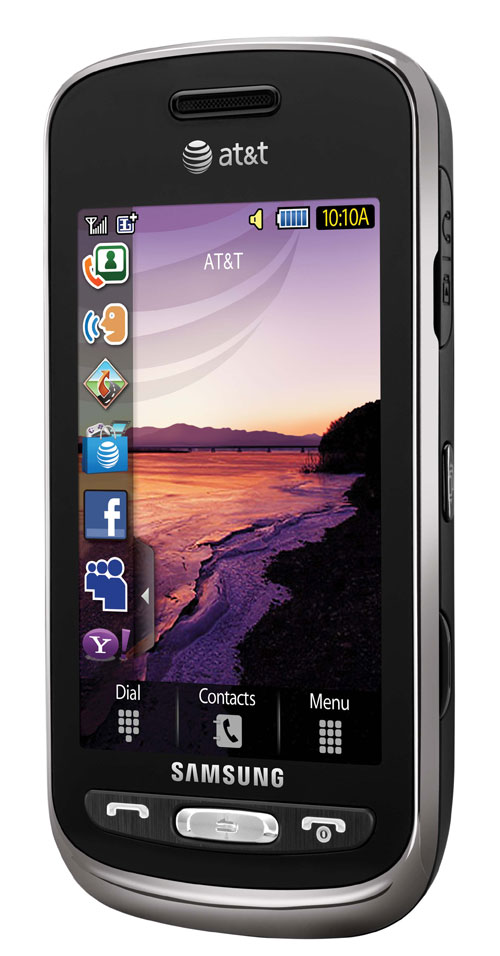 New phones are hitting the market with increasing regularity over the last few months. Many mobile providers are gearing up for back to school shopping and others are rushing to get new smartphones and feature phones onto a market while the demand is high.
Samsung and AT&T announced a new touch screen phone this week called the Samsung Solstice. The mobile phone has a 3-inch screen with a landscape virtual QWERTY keyboard and uses the Samsung TouchWiz user interface. An accelerometer is built in for applications that are more robust.
Users can get direct access to widgets for social networks like Facebook, MySpace, and Yahoo oneSearch. The device connects to the AT&T 3G network and offers access to email, IM, MMS, and has a 2-megapixel camera. The camera also has a camcorder function. The Solstice will launch on August 2 for $99.99 after new agreement and discounts.
AT&T, Samsung, Solstice