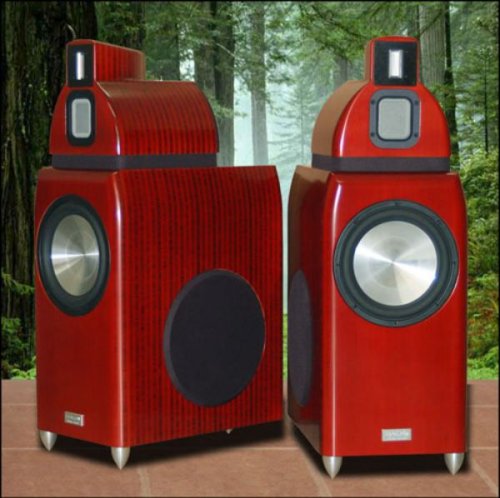 Salk Sound's latest speakers, look like they belong in some weird sci-fi flick. They are definitely different. They are dubbed the HT 4 to outdo the current HT 3 line. These babies weigh 155 lbs and stand about 42″ high. Supposedly they can deliver "a very accurate recreation of what you would hear in a concert hall or other live venue."
They are made of trans-laminated bamboo, but there is a cheaper Medium Density Fiberboard version in the works too.

They'll cost you about $18,000 for the 12″ woofer-equipped bamboo version, and $14,000 for the MDF version. An HT4 with "only" a 10″ woofer in bamboo will be about $12,000, and the MDF version at least $10,000.
bamboo, giant, HT4, Salk Sound, Speakers