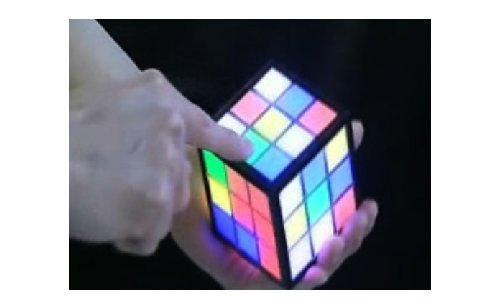 Remember that Rubik's Touchcube that we told you about back in February? Looks like QVC has it first, so if you want to be the first on your block to get one, you better watch.
The touch sensitive, swipe-controlled cube will be available to buy on the Christmas in July segment this weekend. Instead of turning the segments, just swipe a finger in a straight line or an 'L' shape. There's even an accelerometer built into the cube so that only the upwards-facing surfaces respond to your touch.

You may not be in for edge of your seat TV, but you'll be among the first to get a 21st century Rubik's cube.
puzzle, qvc, Rubik's TouchCube, toy