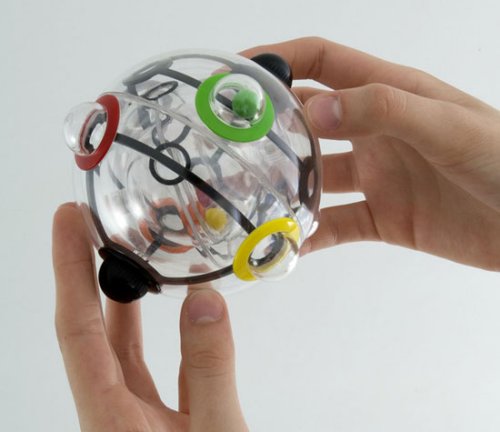 Rubik's cube took the world by storm a few decades back. The man behind the cube is now ready to let another creation loose upon the world in the form of the spherical 360. Yes, he has gone as far as possible with cube puzzle technology and has now moved onto a round puzzle.
It's a see-through sphere with domes on the outside. Within the main structure, there are two more spheres, with balls in the center. The colors of the balls match the little domes. You can already see how this thing will drive you nuts.

The object is to get the balls through openings, to the domes. I'm sure many hours will be wasted on this one.
360, balls, puzzle, Rubiks Cube, sphere