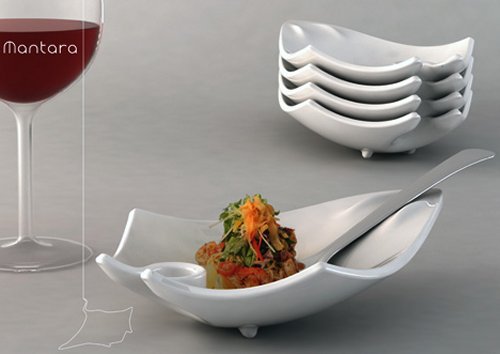 Dinner parties are great and all, but you don't often have a hand free if you're drinking and devouring some hors d'oeuvres and appetizers. That's where Mantara comes in. It's a great solution for keeping one of your hands free.
It has a groove to hold your wine glass, a place to secure the spoon/fork and the dish holds the appropriate proportion of food. Keep it all in one hand so you have one free to point and laugh at those who do not have a hand free. It's like the Go plate, but for snooty types.

Eat drink and be merry in style.
design, glass, Mantara, one hand, Plate, spoon