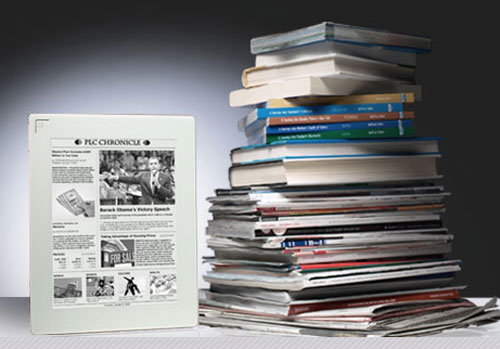 When the Amazon Kindle launched one of the coolest features of the device was the free and lifetime access to the 3G mobile network allowing users to grab new books anywhere they are. All new versions of the Kindle have offered free data connectivity as well.
Many are waiting for Plastic Logic to launch its eReader to battle the Kindle. Few details are known about the Plastic Logic reader itself at this point, but the company announced what mobile data service will be used this week.
The Plastic Logic reader will connect to the AT&T 3G mobile network to allow downloading of books and content on the go. The device will also be Wi-Fi enabled, measures about the same size as an 8.5 x 11 pad of paper, and is about 1/4 of an inch thick. The product will ship in early 2010 at an undisclosed price.
AT&T, eReader, Plastic Logic