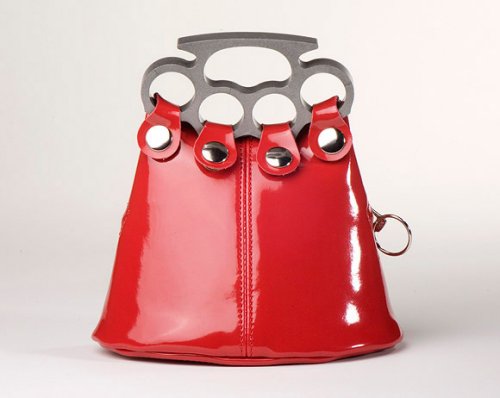 If you gals are looking for that ultimate accessory that's fashionable and will keep you safe, look no further. The PeaceKeeper handbag will cost you $85. It will cost any attackers a broken jaw. It's essentially a large pair of brass knuckles attached to a purse.
So when the creep appears in the alley, telling you to give him your purse, he'll get it alright. If he manages to get away, just check the local hospital as this is sure to do some damage.

I would suggest you also give him a swift kick in the nads just for good measure.
brass knuckles, Handbag, PeaceKeeper, purse, weapon