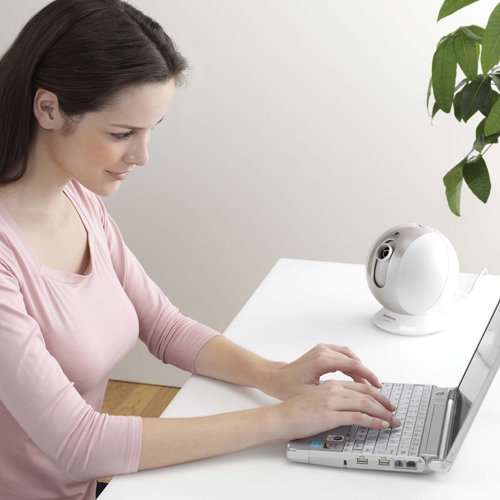 Look at that gargantuan webcam. It's not a webcam at all. It's Panasonic's Nano Care beauty appliance. Model numbers EH-SA42 and EH-SA41. Both devices will keep your area moist throughout the day so that your skin will be moist, not dry.
The EH-SA42 doesn't even need any water to do it. So yes, what we have here are a pair of simple humidifiers. Who knows if it will help your skin, but at least you'll have a honking huge webcam looking thing on your desk. Both models will arrive in Japan this November, where moistness will reign.

What do you think? Want one?
beauty, gadget, Nano Care, Panasonic, skin, webcam