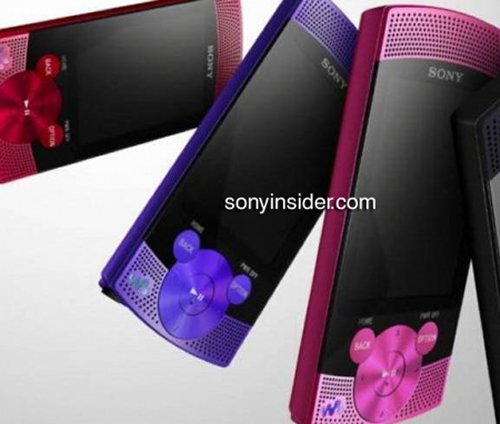 Sony has done well with the S-Series Sony Walkman. That's no surprise with it's super-thin form, music and video capabilities, long lasting battery, FM tuner, etc. Well, the folks at Sony Insider caught wind of this picture from one of their sources and the theory is that this is the successor to the S series.
It looks great in red, blue, pink and black. Interestingly it appears to have speakers on the front. Awesome for those who like to use their music players without headphones. The design is pretty eye catching and it looks larger.

That's about all we know at the moment, but we'll be keeping an eye on this one.
music player, S- Series, Sony, Walkman