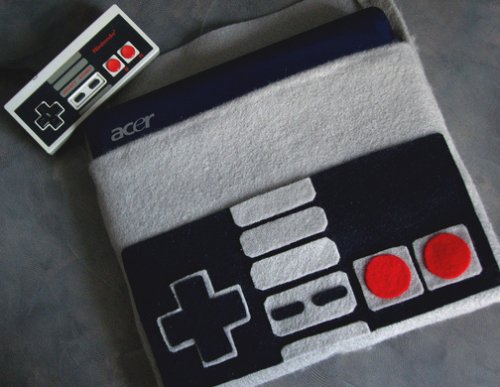 This beautiful item is the kind of thing that separates the real nerds from the pretenders. The NES controller netbook cover is for true nerds only.
What's not to love? It looks just like the classic controller, is soft to the touch and keeps your netbook nice and cozy. It's made of felt, so don't be afraid to caress and gently stroke it my dork friend.

We love it. But hey, we're nerds ourselves. And the NES controller is the perfect shape for a netbook case.
controller, cover, nes, Netbook, Nintendo