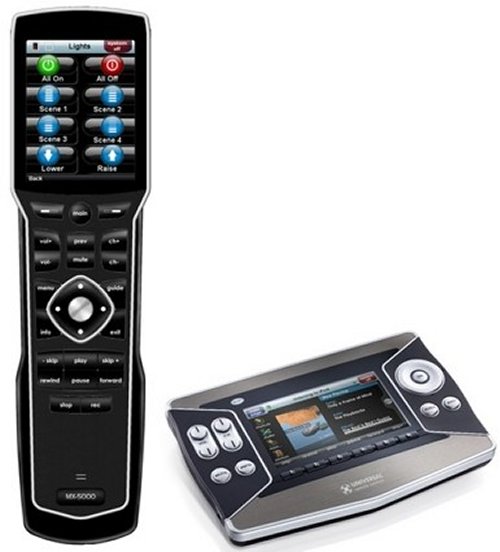 Hey you! Yeah you. Are you into snazzy remotes that cost a ton? URC would like you to drool over this one. The first universal remote control with haptic feedback. It's URC's new MX-5000 remote (along with the touchscreen MX-6000 above).
The remote features a 2.7-inch touchscreen, built-in WiFi, narrowband RF and IR. Heck, this thing can probably control a satellite. It also comes with a base station for various IR and RS-232 components and a built-in rechargeable battery and charging base.

We don't have a price yet, but according to URC the MSRP will be "less than $1,500." Yep. You read that right.
haptic feedback, MX-5000, Universal Remote, urc