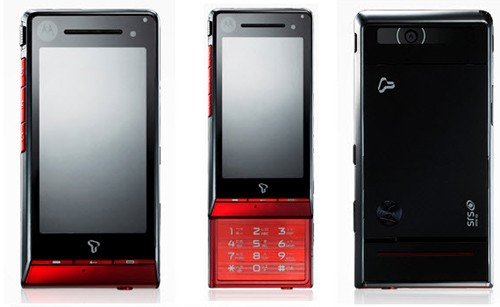 We have to hand it to Motorola on this one, this is one sexy phone. The ROKR ZN50 is a music-centric, full touchscreen slider with a 3.2-inch panel (427 x 240 resolution), automatic screen rotation, shake to switch tracks, 3.5 millimeter headphone jack, Bluetooth stereo headset support, SRS WOW HD audio tech and a battery that will provide 30 hours of audio playback.
You'll also get a T-DMB TV tuner, 4GB of inbuilt memory, a microSDHC card slot, 3.2 megapixel camera, an e-dictionary and support for 7.2Mbps HSDPA. Now for the bad news. It looks like the phone is being reserved for the Korean market.

How awesome would this be hitting North America with Android?
Motorola, ROKR ZN50, sexy, slider, Touchscreen