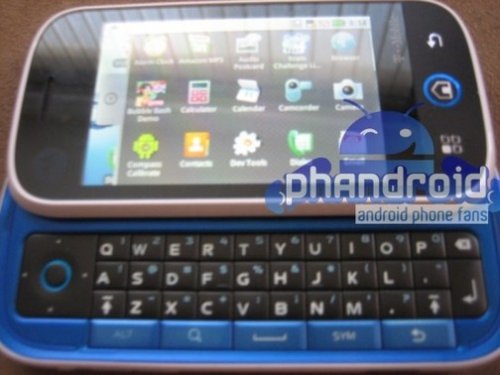 Sure, we had heard the rumors that Motorola's Morrison handset would run Android, but until this pic today, they remained rumors. Aside from Android, there's nothing really too surprising going on here. But just what are they aiming for with this?
Judging by the bright colors, plastic body and small size, the theory is that this one will be aimed at texting tweenz. No one knows for sure at the moment. But tweenz need some Android love too.

It's pretty bright and cheerful that's for sure.
Android, Morrison, Motorola