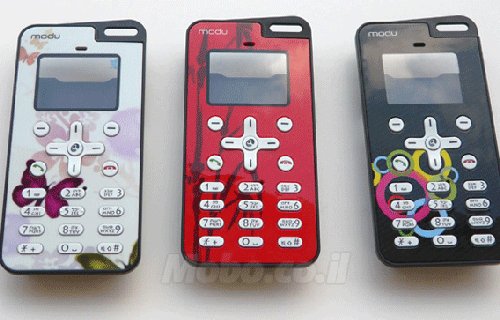 A few months back, Modu was showing off a cutesy little phone at Mobile World Congress and creating quite a stir. And here it is now available on the market. Mobo, an Israeli website has already done a hands-on. Here's the basic low-down.
It sports 2.5G, no WIFI. The phone consists of two pieces: the "module" that houses the actual phone and the "jacket", which is a physical shell/case. You can switch "jackets" as often as you like. The available jackets are a little basic at the moment, but should get better.

It will cost you $130 for a Modu with one jacket. You guys like this?
handset, modu, phone