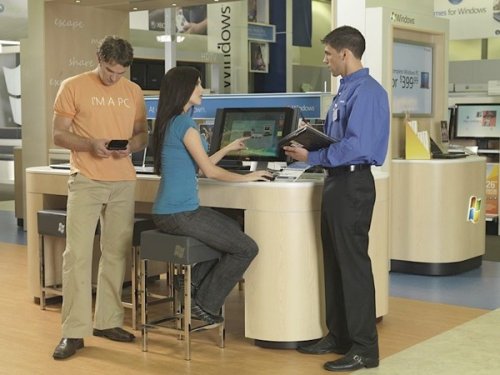 For those who missed it, Microsoft hired former Wal-Mart exec David Porter to be its corporate vice president of retail stores in February. So it's not much of a surprise that stores are on the way. COO Kevin Turner confirmed the plans at the Worldwide Partner Conference in New Orleans yesterday, saying the stores can be expected to open this fall (probably to coincide with the launch of Windows 7?).
He took the gloves off and didn't mince words about taking the fight to Apple's doorstep. "Stay tuned, because we're going to have some retail stores opened up that are opened up right next door to Apple stores."

Oh no he didn't. Maybe we'll see fights break out between nerd employees at these locations.
Apple, Microsoft, retail, stores