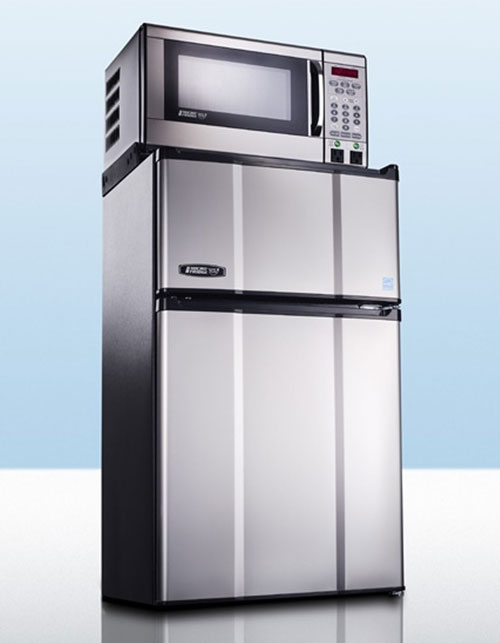 Convergence is a great thing in the gadgets we know and love today. For instance the iPhone is a great converged device that can replace a GPS system, phone, MID, and MP3 player with one device. Convergence is usually associated with technology products, but not always.
A converged refrigerator is now being offered by a company aptly called MicroFridge. The device combines four things that the average college geek needs to make life livable. In one device you get a fridge, freezer, microwave, and a charging station for your gadgets.
The fridge is smallish with two cubic feet of space and room in the door for a pair of 2-liter bottles. The freezer is its own separate area with 0.75 cubic feet of space and the microwave has 700-watts of power. The fridge also has a dual port charge station built-in as well. To keep power draw below 11 amps the fridge and charge station turns off when the microwave is in use. The device is available now for $425.
MicroFridge