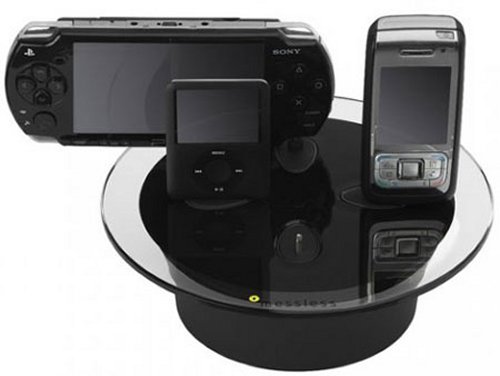 If you have an iPhone, an iPod Touch, a Sony Walkman, and a Nokia smartphone, then the Messless Charger will charge them all at once. It was designed by Italdesign Giugiaro and the charger lets you charge up to four devices at once, which means no wires for each gadget.
Pretty handy charger to have. It comes with a variety of adapters including iPod/iPhone, Nokia handset ports, Sony Ericsson and mini USB. The Messless Charger is available in the UK for about $113.

It really lives up to its name, being messless by doing away with wires.
charge, gadgets, iPhone, iPod, Messless Charger, Nokia