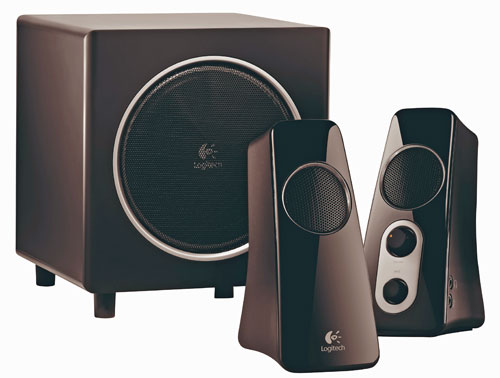 One of the key components that you need if you are going to take advantage of all your PC has to offer is a good set of speakers. Without a decent set off speakers you can't listen to your music or movies without having to wear headphones or strain to hear.
Logitech has announced four new sets of speakers for multimedia use with computers including the Logitech Speaker System Z320, Z323, Z520, and Z523. All of the speaker sets feature forward-firing drivers with 360-degree sound. The Z523 and Z323 systems are 2.1 sets with two satellites and a 6.5-inch sub. The Z523 has 40-watts of power and the z323 has 30-watts.
The Z520 and the Z320 are stereo speakers with the Z520 having 26-watts of power and the Z320 has 10-watts. The Z320 and Z323 are priced at $69.99 and will launch in August and September respectively. The Z523 will launch in July for $99.99 and the Z520 will launch in July for $129.99.
Logitech, Speakers