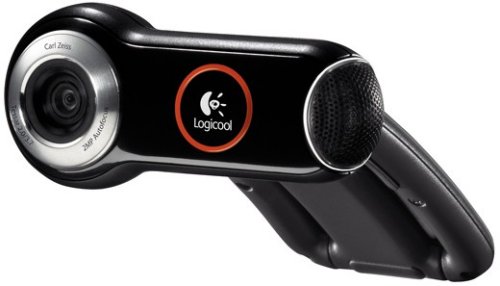 Logitech wants you to have your choice of webcams. So they are rolling out not one, not two, not even three, but seven new Logitech webcams. How will you ever decide? Today they are introducing the Webcam Pro 9000, Portable Webcam C905, Webcam C600, Webcam C500, Webcam C300, Webcam C250 and Webcam C200.
The higher-end Pro 9000 ($99.99) sports a 2 megapixel sensor for capturing 720p video, while the lowest-end C200 ($29.99) is more basic with just a 1.3 megapixel sensor for VGA footage. All seven are expected to hit the US and Europe sometime next month.

The tough part will be deciding which one you want.
[Logitech] VIA [Engadget]
Logitech, Portable Webcam C905, Webcam C200, Webcam C250, Webcam C300, Webcam C500, Webcam C600, Webcam Pro 9000, Webcams