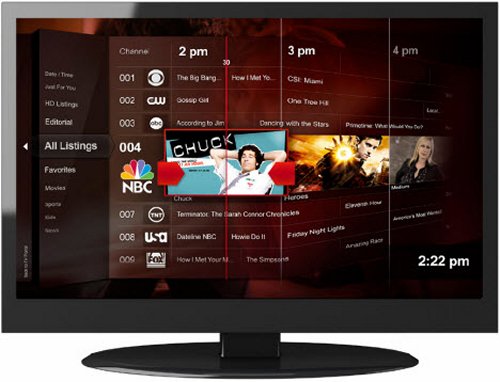 Rovi better known as Macrovision just announced Liquid, a media guide that connects users to "content". With Liquid, "content" encompasses anything: photos, music, Cable TV programs, free web videos or even online video services like Blockbuster OnDemand. Liquid can also interface with home networked devices using standard protocols like uPNP and DLNA.
Rovi already owns huge databases of content-related information that should give Liquid a nice advantage over competitors. At the moment, Liquid will go into consumer devices like televisions, but not in cable/satellite boxes.

There's no TV recording at the moment, but who knows what the future holds.
Digital Media, guide, liquid, Rovi