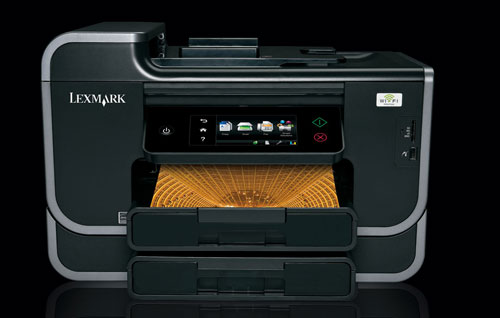 The way to go when it comes time to buy a printer is an all-in-one. The devices take up less space and can print, copy, scan, and often fax as well. The only real downside is that if your AIO breaks you lose multiple devices rather than one.
Lexmark has announced two new all-in-one printers that are both wireless Internet capable with 802.11n connectivity built-in. The printers also both feature a 4.3-inch touchscreen that can show RSS feeds.
The printer can email RSS feed content directly to a personal email address and the machine has an ID card copy function and shortcuts built-in. The price for the new line of printers will range form $199 to $399. Both use Vizix printing technology with separate ink tanks and have an Eco mode that automatically duplexes prints, faxes, and copies to save money. The printers will launch on September 1.
all in one, Lexmark, printer