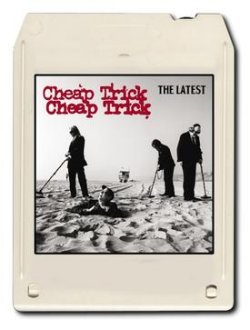 Cheap Trick are living up to their name. Their latest trick is that their newest album will be released on an 8-track tape. Hows that for gimmicky marketing? On one hand, no one will ever hear your songs, but on the other, your stunt will get all kinds of publicity for when the tracks hit iTunes.
It will cost you $30 if you still own an 8-Track player. The new album is comprised of 12 songs broken into four sets of three songs each. It must have been hard to edit them to adhere to the four 10-minute slots on a standard 8-track.

At some point they may be available as a three-for-the-price-of-one deal on iTunes.
8-Track, album, Cheap Trick, Latest, released