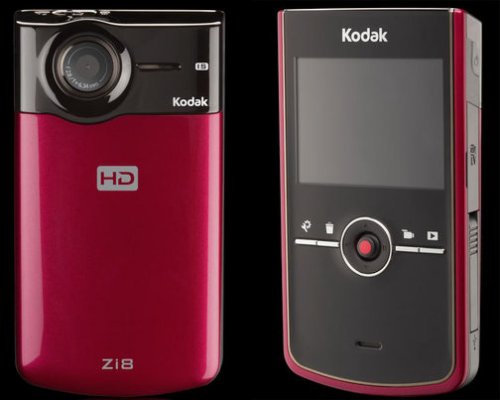 This may be Kodak's best pocket cam yet. The Flip Ultra HD doesn't stand a chance with features like 1080p recording, an electronic image stabilizer, and an SDHC card slot. The launch price is $180. Some other features include:
It has an external mic jack, 5-megapixel stills, you can track faces of subjects and Kodak says, "see more details and accurate colors in low light." That's big because low light has been a problem with Flip-class cameras.

The Flip UltraHD costs the same and only shoots 720p and has no SD slot.
1080p, Image Stabilizer, Kodak Zi8, SD Slot