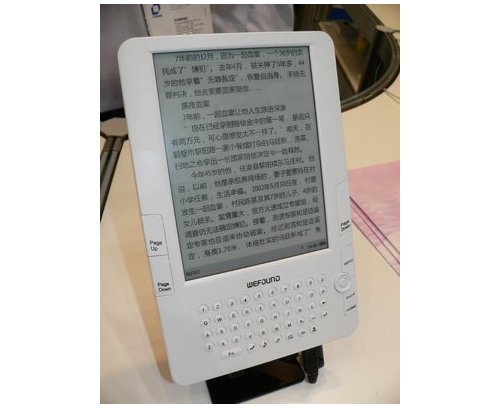 If you've been waiting with bated breath for a proper Kindle 2 knock-off, the Chinese have answered your prayers with this one that looks just like the Kindle. The device will arrive in Japan by the end of 2009, and the price tag will be around $210. The device will have a built-in cellular modem with SIM card.
The company, Peking University Founder, offered no further specs, but we would really like them to explain just what the hell their name means. Shady gadgets, shady names. I suppose they want to make you feel safe, as if the founder of Peking University endorses this thing.

The device goes by the also unusual name of "Wefound".
chinese, ebook, Kindle 2, knock off, wefound