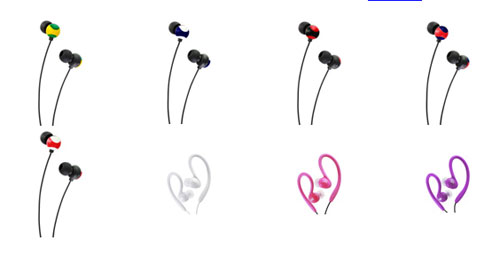 Back to school season is upon us and evidentially several manufacturers think that every student going back to school needs a new set of earphones. I guess there will be many students looking for earphones considering that most students have iPods or other MP3 players.
JVC has announced two new sets of earphones with several color options including the HA-FX20 and the HA-EBX85. The FX20 earphones are designed for the basic user and have five color options available and ship with three different sizes of rubber ear tips.
The EBX85 has ear loops to keep them in place during exertion. These earphones are offered in white, pink, and purple. The 3.5mm jack is designed to work with iPods on both sets of earphones. The EBX85 will sell for $19.95 in August and the FX20 will sell for $14.95 in September.
Headphones, JVC