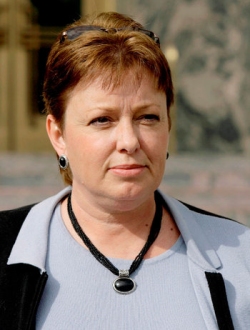 A federal judge in Los Angeles overturned a guilty verdict on Thursday against Lori Drew, a participant in a cyberbullying hoax against a 13-year-old girl who later committed suicide.
According to U.S. District Judge George Wu, the federal case against Drew revolved around the idea that violating the terms of service for MySpace was the equivalent of computer hacking, which "…leaves it up to a website owner to determine what is a crime". Wu threw out the case against Drew of three misdemeanor accounts of accessing computers without authorization, despite a conviction by the jury. A guilty ruling in the case could have potentially made a criminal of anyone that enters false information when registering on any website.
Lori Drew, 50, was accused of participating in a MySpace hoax to inquire if a 13-year-old neighbor girl was spreading negative gossip about Drew's daughter. She did so by making a fake MySpace account of a boy named Josh who befriended the neighbor girl.
The official written ruling is expected to be filed sometime next week at which time prosecutors will decide whether or not to appeal the acquittal.