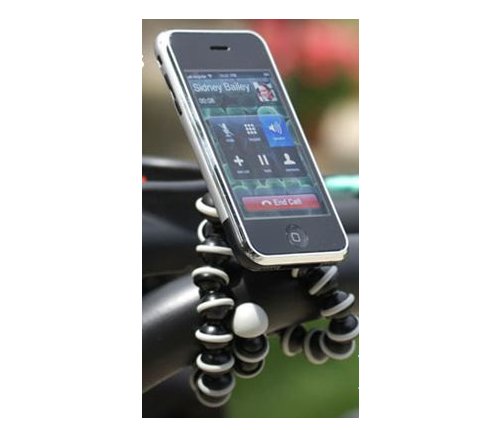 Today Joby announced their Gorillamobile tripod. This simple accessory attaches to nearly any mobile device, and supports it for mobile use. The tripod legs are made of dozens of ball joints that handle bending in any configuration.
The Gorillamobile can function as a tripod with the legs straightened, or the legs can be wrapped around other objects for use in unusual situations. For instance you can wrap them around the handlebars of a bicycle for use while riding.

It can use a standard camera screw mount, a suction cup mount or adhesive mounts and costs $29.99.
Gorillamobile, joby, tripod