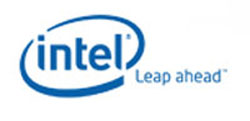 Intel is the biggest CPU maker in the world and is routinely far ahead of AMD, its closest rival, in sales. The poor global economy has meant that PC sales are down and that means that Intel's CPU sales are down as well.
Intel announced the financials for Q2 2009 and reported a net loss of $398. The quarter also reports the $1.45 billion fine by the European Commission. Intel has revenue in the quarter of $8 billion and without counting the EC fine. The company had an operating income of $1.4 billion and a net income of $1 billion.
Taking the fine into account Intel has an operating loss of $12 million and a net loss of 7 cents per share. CPU sales were higher compared to Q1 and revenue for the Atom processor was $362 million, up 65% sequentially.
Add new tag, financials, Intel