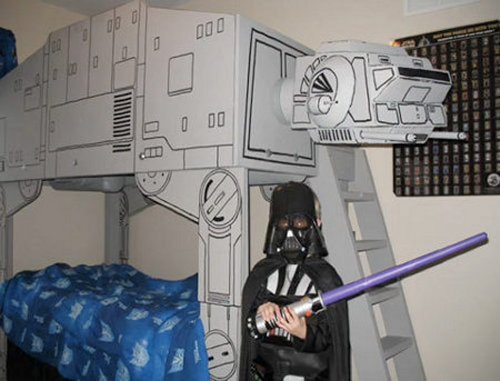 The guy who built this bunk bed is the best dad ever. Hands down. Better than your dad and better than my dad. He built his son an AT-AT bunk bed. An amazingly detailed AT-AT bunk bed. I wish he was my dad.
I mean look at this thing. It's an AT-AT with a head and everything. Look at the ladder going up to the top. You can get IN it. And this one is safe in your room so there's no way Luke Skywalker is taking it down with a snowspeeder.

How awesome is this thing?
bunk bed, DIY, Imperial Walker, Star Wars