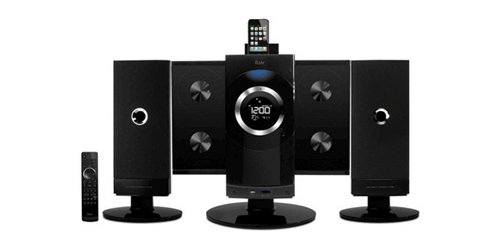 iLuv has announced its new vertical CD/MP3 Hi-Fi audio system dubbed the iMM9400. This one is similar to the i9500 we featured awhile back. Not sure if this is the same model with a new name or just an update.
The design is pretty stylish, with a sleek finish and sexy looks. This system comes packed with a 4-CD/MP3 audio player, two channel speakers, AM/FM radio with PLL digital tuning, SD card slot, a USB port and the required universal dock for your iPhone and iPod.

The iMM9400 will be available next month for $249.99.
iLuv, iMM9400, iPod, sound system