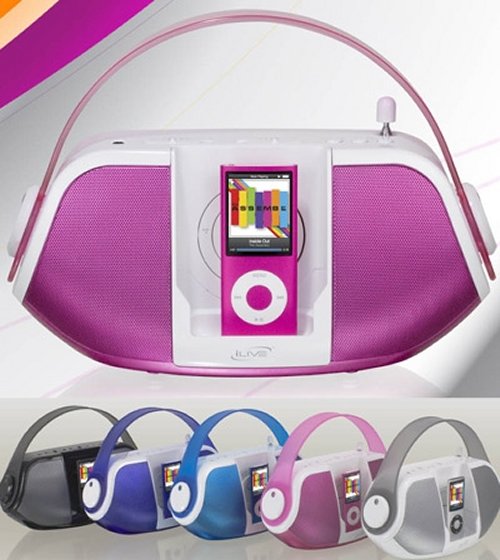 Looks like iLive has updated its iPod Boombox from its earlier version from a few years ago. The latest generation keeps the same similar design intact, but with a little more of a purse feeling. Will the ladies love these? Somehow I doubt it.
The design is curvier and compliments the latest iPod Nano pretty nice if you like this sort of thing. The iLive Portable Dock for iPod with Radio IB109P will play all iPod generations and will let you connect just about any external music source via the AUX jack. The AM/FM radio gives you an option aside from what's on your device.

It comes in various colors and retails for about $29.99 at Amazon.
Dock, iLive, iPod, Portable Boom Box, purse