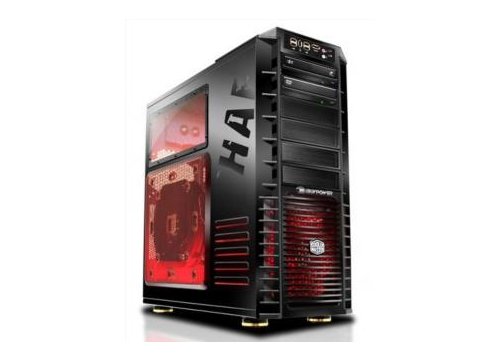 iBuyPower has introduced its new liquid-cooled Paladin XLC gaming system series. Each system comes packed with Asetek's 240mm radiator liquid cooling solution for increasing component lifespan and allowing for higher clock speeds.
The machine is also powered by the latest Core i7 (920, 950 or 975 EE) processor and features up to 12GB of RAM, an Asus or EVGA X58 motherboard, up to three GeForce GTX 285 in SLI, up to 1TB of storage space and runs on Windows Vista Home Premium OS. The Paladin XLC gaming system starts at $1,399 and goes up from there.

If you're looking for a new gaming rig, this one has serious power.
gaming, ibuypower, liquid-cooled, Paladin, systems, XLC