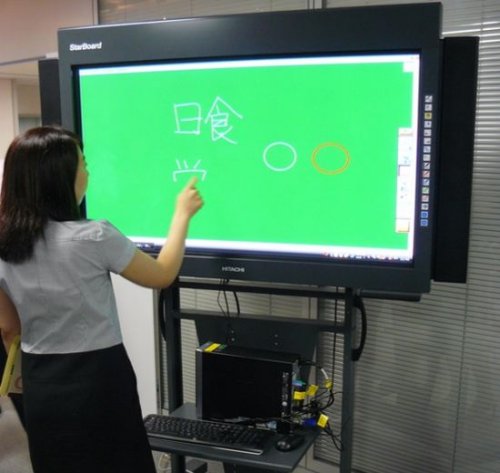 Hitachi is looking to take advantage of the education market, so the company has developed some new electronic blackboards. New and improved versions of the transformed PX-DUO-50 electronic blackboards will be resurrected in each of the elementary and junior high schools in Japan. Costing about ¥700,000, the electronic blackboards have a PC built-in and use a detection device consisting of two infrared cameras, with the lens having a field angle of 170°.
Measuring 50-inches, the blackboards support all of the character input and character recognition that teachers need and come with a terrestrial digital TV tuner.

No more staying after school to clean the chalk pads I guess.
blackboard, electronic, Hitachi, pc