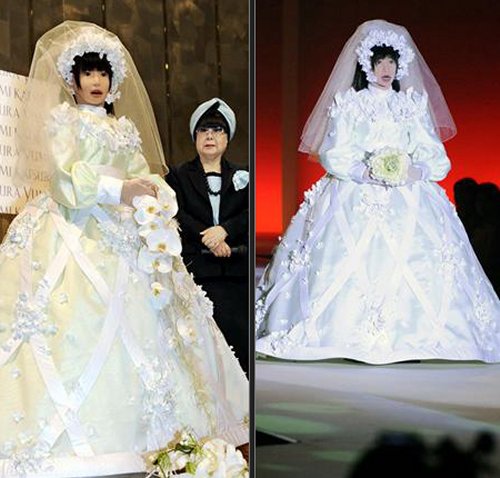 The thing about robot brides is, if you get cold feet, you're dead. Yes, this is a humanoid robot marching down the aisle in a wedding dress. And yes, it's freaky. So it must have happened in Japan.
The HRP-4C humanoid robot was featured in a fashion show in Osaka, walking down the runway in a wedding dress, looking forward to giving her hubby some deaded bliss if he doesn't say I do. She didn't actually get married on this day however, but it should serve as a reminder that there are lonely dorks out there who will marry a robot. For the sex of course.

Some of you will probably say that you've already married a robot.
bride, HRP-4C, japan, robot, robotic