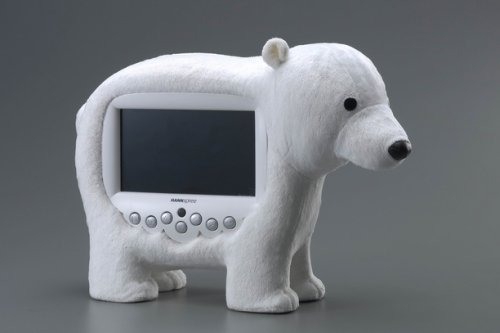 If there's one thing we don't have enough of, it's TV. We obviously need more. Like this one from HANNSpree in the form of plush animals. HANNSpree's new line of weird TVs include a zebra, giraffe, camel, and polar bear, with televisions embedded in their sides.
Now your kids can watch all of the cartoons that they want, while clutching a plush toy at the same time. Parents have always turned their kids over to the TV and let it raise them into adulthood. Now it's easier than ever.

I wonder how much drool this thing can take?
animals, Hannspree, Kids, Plush, tv