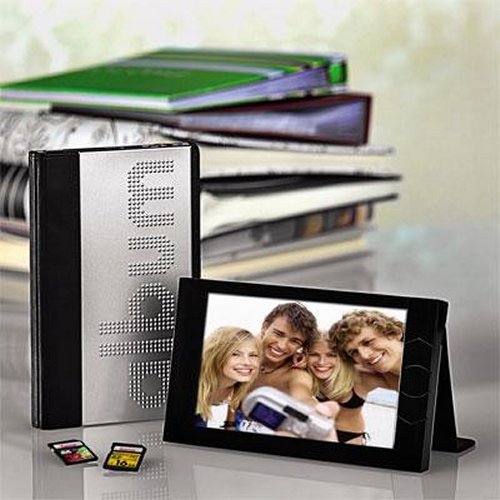 Remember in the old black and white comedies and cartoons, when the guy would pull out his wallet to show off pictures of his family and it would drop accordion style to the floor because he had so many? Well I guess those days are officially over with this new pocket-size digital Photo Album from Hama.
Now you can carry all of your digital memories with you in your pocket. This compact device sports a 7-inch display with 800 x 480 resolution (JPG), three large navigation buttons, 4GB of storage, a memory card reader (SD/SDHC/MMS), a USB port and a rechargeable battery that lasts up to 2.5 hours in use time.

Nothing on price yet.
Digital Photo Album, Hama, pocket