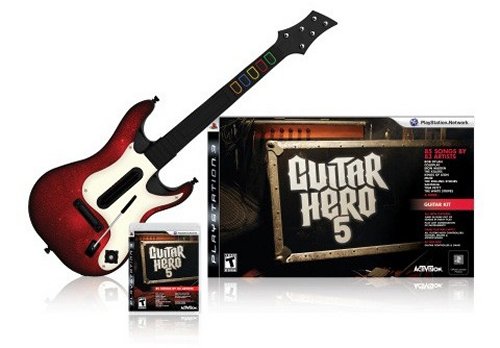 Looks like Guitar Hero 5 has a new axe for you to grind. This baby features a new white pick guard with a red paintjob for the body. Internal signaling is now digital to minimize latency and the strum bar has been tweaked for the sake of reliability.
You'll also notice colored dots on the neck for ease of use and slight reliefs on the top, middle, and bottom fret buttons. You can pick one up with your copy of Guitar Hero this September.

The GH franchise shows no signs of slowing down.
axe, guitar, Guitar Hero 5