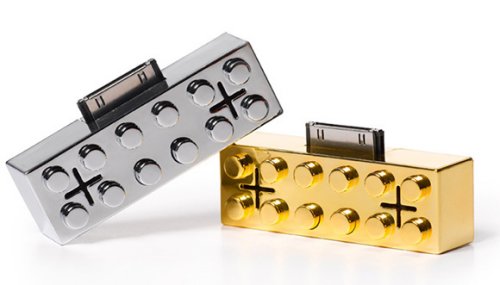 Nothing says geek like Lego. And nothing ups your status to elite geek like a gold or silver Lego iPod speaker. That's right, the classic iPod Lego Speaker is now available in silver and gold metallic colors.
They retail for $25 each, but your friends will think you paid more. So go on and bling up that geek desktop. No batteries needed since these suck power from your iPod when plugged in via USB. Go on. Order away. We know you like the shiny stuff. Us too.

Metallic Legos are the stuff of nerd dreams.
gold, iPod, lego, silver, Speakers